FAQ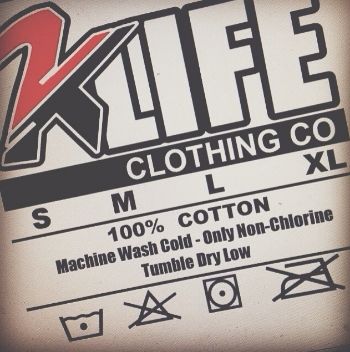 Q- How long before I receive my Item?
A- Your item will be shipped 1-3 business days after order placement. Extended days are subject due to national holidays.
Q- Are the items for sale preshrunk ?
A- Not all items for sale are preshrunk. Expect 100% cotton items to have minimal shrinkage.
Q- How can I be featured on your Blog ?
A- Contact and info can be sent to 2klifestyle@gmail.com for possible entry on our blog.
Q- When is your next Event/Showcase ?
A- Follow 2KLIFE social media pages to be in tune with upcoming events.
Returns, Refunds, and Exchange Policy
Your item must be in its original unused condition to be returned or exchanged, unless there is a manufacturer defect. You must return the item within 14 days of your purchase with all tags or stickers.
1. Please email your info to 2klifestyle@gmail.com for request on returning/ or exchanging.
2. Mail your returned item to 7561 NW 16th st #2306 Plantation fl 33313.
3. Include in your package a signed letter stating your reason for your Return.
Return Expectations
Merchandise that has been worn, used, damaged, washed or altered will not be accepted for return.
We reserve the right to refuse a refund/ exchange if the items have any signs of wear, alterations, misuse or damage.
Restocking Fee
All items are subject to a 10% restocking fee, this will be deducted from your refund. We also do not refund the original shipping and handling.
Exchanges
If your item is in new condition, you may exchange your clothing item for a different size or color. You will not be subject to a restocking fee but return shipping will have to be paid.
All sale items are FINAL SALE. No returns, refunds, or exchanges are permitted.